---
Tyson Crowder
Ober Mountain
August 11, 2023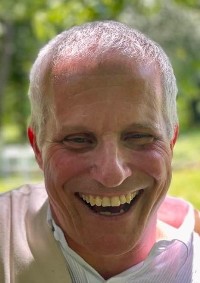 Tyson Crowder, a loving husband and avid outdoorsman, died Friday, August 11, 2023 at age 54 following a tragic work accident. Tyson joined the National Ski Patrol at Ober Mountain in Gatlinburg, Tennessee in February 2018. He was a dedicated patroller who always had that smile to make others feel better.
Tyson's talents and interests were many. He loved to hike, bike, kayak, ski and snowboard. His love of the outdoors started as a toddler when his parents would take his family to explore the Smoky Mountains surrounding their family cabin at Mountain Homes in Walland, TN.
Following high school, he participated in Outward Bound and earned a BA in psychology at the University of Tennessee. His college summers spent working as a raft guide on the Ocoee river developed his love for the outdoors and his passion for working with kids.
He built homes in Knoxville and was most proud of one he had built in the woods of the beloved Sandpoint, Idaho while creating everlasting friendships and working with troubled teens as a team leader at Montana Academy.
In 2014, Tyson returned to Maryville, TN to spend time with and take care of his ailing father. He was a family man who united everyone, keeping the love of family close to everyone's heart.
In the spring of 2015, he met the love of his life, Brandy Abernethy Downing and married her on May 13, 2022. Their relationship was built on love, laughter, and spirit filled with life of adventure. He had two wonderful stepdaughters that he raised for over eight years in which he loved deeply, and taught them so many ways to fill their hearts with joy. He also loved wood turning and could see beautiful things not yet created. He was an accomplished telemark skier and a member of the National Ski Patrol, where he created lifelong friendships.
As his final act of selflessness Tyson gave the greatest gifts of all, life and hope, to four organ recipients around the country. In a letter written to the recipients, his family said "If you were lucky enough to know Tyson, you knew you were a better person for it. A part of him will always be with us. And now this is true for you, too. Part of his legacy is the infinite capacity to love and live life to the fullest".
Memorials in Tyson's honor can be sent to Friends of the Smokies.
We will be celebrating Tyson's amazing life with stories, music, and memories on December 16th at 4pm, The Episcopal Church of the Ascension, Knoxville Tennessee.
---
Robert (Bob) Palik
Cloudmont Ski Area
March 15, 2023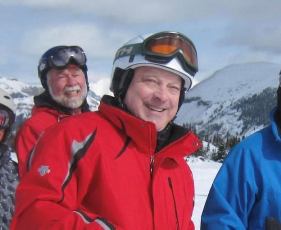 Robert (Bob) Palik, 83 of Huntsville, AL died on March 15, 2023, in an accident on the ski slopes of Banff, Alberta, Canada while traveling with the Huntsville Ski Club. An avid skier since his college days, Bob had been a member of the National Ski Patrol for over 55 years. His primary passion was tennis, and he was captain of the Massachusetts Institute of Technology (MIT) intercollegiate tennis team. He had been highly ranked in the Southern Tennis Association for both singles and doubles in Men's 45, 55 and 65 age groups, and also garnered a gold medal at the the Senior Olympics.
Bob married Shirley Burns in Seattle in 1971. In 1982, they moved with their 2 children to Huntsville, AL to continue his career at Teldyne Brown, where he worked another 40 years. An active member of the community, Bob spent over 30 years in Toastmasters, taught step aerobics for over 15 years, and enjoyed the live music scene, particularly classical music and jazz. Bob enjoyed traveling throughout North America and around the globe, often in the company of his daughter Mandy, exploring regions of Europe, Australia, Hawaii, and other far-flung destinations. An annual ski trip out west was always on his travel agenda.
Bob started his journey with the Ski Patrol at Crystal Mountain, Washington while living in the Seattle area. Upon his transfer to Huntsville, he missed his ski patrol days and spent some time on the slopes of Ober Gatlinburg, Tennessee and finally as the Patrol Director at Cloudmont Ski Area in Mentone, AL.
Bob is survived by his 2 children, Mandy and Jimmy, daughter-in-law Emily, grandchildren Penelope and Russell, and by his siblings Jim, Bill, Emily, Donald and David.
Bob kept a preternaturally youthful outlook and physical presence throughout his life. His home was enlivened by his feisty personality and sense of humor, and was a gathering place for family and friends.
---
Janie Keith Bollinger
Cataloochee Ski Patrol
April 4, 2022
Janie Keith Bollinger of Gainesville, Georgia passed away peacefully on April 4th, 2022 in her home, surrounded by friends and family. Janie was born on July 25th, 1934, in Union, South Carolina and grew up on a working farm with 11 brothers and sisters. Some of her fondest memories were of picking peaches that the family then sold, while singing, to neighbors, jail inmates, and others during her college years. Janie graduated from Winthrop College with honors with degrees in music and education. After college she continued her higher education at the University of Florida and University of Tennessee. While working in Florida at her first post-college job, she met the dashing Roger Bollinger who was stationed in Jacksonville with the Navy. They married in 1956 in Malvern, Arkansas after a three-month courtship. Janie thrived as a teacher, teaching in Florida, Virginia, North Carolina, and Tennessee. She also taught music on the side. While in Virginia, she directed the "Trail of the Lonesome Pine" in 1964, the official outdoor drama of the Commonwealth of Virginia.
Janie and Roger moved to Asheville, North Carolina in the summer of 1961, and in December, they were among the first people to ski at Cataloochee Ski Area during its inaugural season in Maggie Valley, NC. They taught themselves to ski that first weekend using Roger's pocket-sized booklet How to Ski put out by the Northland Ski Company. Eager to improve their fledgling skills, they took ski lessons from an elderly Austrian gentleman named Luggi Baer. They quickly fell in love with the sport and, along with their newfound ski buddies, were instrumental in founding the Cataloochee Ski Patrol in 1963 to help keep their fellow aficionados safe. In the summer of 1962, they took their Red Cross first aid class and then enrolled in the standard and advanced instructors courses so they could train new patrollers. Over a period of more than forty-five years, Janie served the patrol in nearly every administrative role and advisorship. She was a certified NSP Instructor in CPR, WEC, OEC, and OET. She was also an instructor trainer and IOR. She and Roger later participated in most of the activities that led to the development of the Southern Division of the NSP. Janie also received accolades for co-chairing the Southern Division Spring Convention. And from 1978-1985, she was the South's first "lady" Section Chief/Regional Director.
This diminutive teacher and musician from South Carolina became an expert skier and even pitched in and taught skiing when the ski school was short-staffed. She had many fond memories of her days on the mountain, especially when her daughter Kristi was born, and Janie got to "show her the ropes." After becoming an alumni patroller, Janie continued to volunteer at Cataloochee as an office assistant and later as a guest host. When a debilitating stroke left her unable to walk without a cane, she helped with the patrol's annual fund-raisers and attended the annual refreshers to meet and encourage the new candidates and patrollers. She was warm and charming with a brilliant smile.
Janie never slowed down after retiring from teaching, either. She was president of two stroke clubs in Knoxville and Oak Ridge, Tennessee. She organized events for the Norris Dames and worked as a volunteer at the Norris Dam Visitors Center. She was active in the Norris Fellowship Church for many years and loved going to the fitness center for exercise and socializing. She loved people, and she was loved. She will be desperately missed and forever in our hearts.
Diane Wilkey with Roger and Kristi Bollinger
Cataloochee Ski Patrol, North Carolina
---
Ralph Louis "Abe" Lincoln III
Wintergreen Ski Patrol
November 13, 2021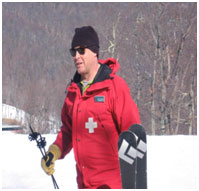 Ralph Louis "Abe" Lincoln III, age 61, of Richmond, VA, passed away on November 13, 2021. His death was premature and very unexpected. He was born in Kingsport, TN on May 1, 1960.

Abe attended Randolph Macon College in Ashland, VA. After graduation he moved to Keystone, CO where he skied all day and waited tables at one of Keystone's fine dining restaurants at night. He loved waiting tables because he is very much a people person and was really good at it. Plus, he made great tips!

After returning to Virginia he started and was the former long time owner/operator of Richmond Express Courier Service & Warehousing located in Richmond, VA.

Abe was a former Wintergreen Ski Patroller. He joined the National Ski Patrol and completed the old Winter Emergency Care (WEC) Course, now called Outdoor Emergency Care (OEC) in the fall of 1989 and went on to later become an excellent OEC Instructor. For a number of years Abe would host the annual CPR Refresher course at his home in Richmond. In 2003 Abe was named the Outstanding Wintergreen Patroller. When he passed away he was an Alumni member of NSP. Abe actively patrolled until 2011.

During his patrolling career, Abe handled several "bad" incidents that had undesirable outcomes. At that time, very little was known about the devastating effects such incidents could/can have on those involved. Programs such as Critical Incident Stress Debriefing (CISD) were unheard of. As the years passed, Abe realized that he had likely been affected and would often talk about the need for a support program of some type that would help those involved in such incidents.

Abe loved the outdoors and was active in a number of outdoor activities. While patrolling, he was an avid and passionate telemark (tele) skier and could often be found assisting with the annual toboggan refresher training program when not on actual patrol duty. He and his wife Melissa often enjoyed traveling and camping in their fully restored Airstream camper. Their adventures often took them to the mountains of West Virginia where Abe loved to mountain bike.

You could always find Abe smiling and ready to help anyone in need. One patroller said of him "Abe never met anyone he didn't like." His outgoing friendliness landed him many friends over the years.

Abe is survived by his wife of 25 years, Melissa and a younger brother, Rob, who lives in Johnson City, TN. He will be missed by so many people.

Bill Smith
Wintergreen Ski Patrol, Virginia
---
Matthew "Matt" Christen Adams
Cataloochee Ski Patrol
November 27, 2020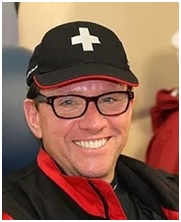 Members of the Cataloochee Ski Patrol were stunned to learn that our Patrol Rep Matthew (Matt) Christen Adams had passed away from a heart attack at the age of 56 on November 27, 2020. Matt was also serving the Dixie Region as Senior Program Advisor. Compiling this memorial from the words of his family, friends, and co-workers, I realized that service was the prevailing theme of Matt's life.

Matt graduated in 1986 from Georgia Tech with a degree in Industrial Systems Engineering. He was inducted into Atlanta's "Outstanding Fifty" in 1994 for his civic and business contributions to the city. In 1995, Matt founded an operations and management consulting firm. In 2002, his profession awarded Matt the "Eagle Award" for lifetime achievement. He was also a sought-after speaker, he authored or co-authored several books, and published scores of articles about institutional facility management in national publications.

Matt played hard and enjoyed many sports, sometimes engaging in two at once as evidenced in the accompanying photo. An avid skier, he joined the Cataloochee Ski Patrol in the fall of 2010. He quickly advanced from Basic to Senior and was working toward his Certified accreditation. Matt also completed NSP instructor courses in OEC, OET, and Instructor Development as he encouraged and assisted fellow patrollers. In their stories about Matt, his humility, kindness, and keen sense of humor shine through:

"At the Snowbird PSIA Demo Team clinic, we were asked to divide ourselves into aggressive, medium, and cautious skiing groups, and Matt chose the mellow group. At the end of the day Tony Pants(aggressive), Matt, and I (medium) chatted about our experiences over dinner. Tony got to huck off some big cliff. My group explored little known steep terrain. But Matt's group got tired and by noon, he and one other patroller were the only ones left to fully enjoy virtually private instruction from one of the nation's best instructors. He had nothing to prove, knowing that with a positive outlook on life, things usually work out in the end."

"Matt and I passed our Basic S&T and Senior OEC together. The weekend of our basic exam arrived, and we were both so nervous about testing that throughout the test we joked to each other that it helped to envision that we were "just" doing brain surgery or landing a passenger jet."

"We were on a group trip out west that included Matt and (his son) Nick as well as my wife. Matt was an excellent skier, but without ego or pretension. As a result, he was one of my wife's favorites, and we skied with him whenever the opportunity arose. We'll both miss that for sure.

I'm also going to miss Matt's calm and thoughtful leadership. He told me his intention was to back off on his consulting business and increase his engagement with ski patrol at both the local and divisional levels."

Matt was also an advocate for the Boy Scouts having earned his Eagle Scout Award as a young man. He volunteered his time for various non-profit organizations and started one that advocated for the rights of single dads. As his friends wrote in his obituary, "Even though Matt enjoyed his work, skiing, and golf, his main passion was being Nick's dad." All of us at Cataloochee know Nick, as he is frequently at the mountain and patrol get-togethers.

We will miss Matt's ever-present smile, listening ear, and valuable leadership, but most of all, we will miss our friend Matt. He is leaving behind some large ski boots to fill.

Diane Wilkey with Joe Cohen, Jen Flavin, Tony Barbagallo, and Ann Blakely
Cataloochee Ski Patrol, North Carolina
---
James Richard "Rick" Roberts III
Cataloochee Ski Patrol
October 23, 2019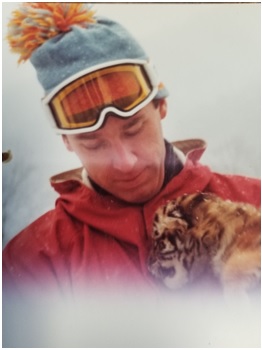 It is a very sad time for us at Cataloochee. On October 23, 2019, James Richard "Rick" Roberts III, age 72, passed away in his Johns Creek, Georgia home.

Rick grew up in Atlanta, attended Southwest High School, graduated from the Georgia Institute of Technology in 1970, and later received his Master of Divinity degree from Asbury Theological Seminary.

Rick was an Eagle Scout and very active in the Georgia Tech community. He was, however, most proud of his work in International Missions and his three grandchildren.

Rick was preceded in death by his wife Joyce Calhoun Roberts and is survived by his son, Richard, daughter-in-law, Lindsay, and three grandchildren, Kathryn Grace, Luke Thomas, and Noah James.

Rick became a member of the National Ski Patrol in 1971. He was a Senior Alpine Patroller and received his National Appointment #6138 in 1984. Rick has served the Cataloochee Patrol in almost every leadership position including Patrol Representative, Assistant Patrol Representative, Team Lead, Training Officer, and S&T Instructor. Rick filled many roles including acting as manager of the Patrol SWAP Shop, facilitator and manager of the Patrol's accountability software, and architect, designer, and facilitator of the Patrol Room remodel. Rick designed the original Cat Patrol Patch (Rust, Blue, and Gold in color) and posed for a Cat Patrol picture cuddling a baby Bengal Tiger.

Rick has served as the Dixie Region Proficiency Advisor, S&T Examiner, and Instructor Trainer. He also served the Southern Division as Assistant Division Director, Region Director, Section Chief, and, most recently, as the Alumni and Elections Supervisor. At the National level he served on several committees over the years including the Ski and Toboggan Training, Alumni, and Election committees.

Rick's wife Joyce passed away when their son, Richard, was five years old. Rick and Richard raised each other. Rick attended Georgia Tech and received a degree in Industrial Management. His start in the ski industry came as the General Manager at the then, new resort of Sapphire Valley. He then owned and managed his own high-end construction company in the Atlanta area. He then decided to follow his calling to the ministry. Rick attended Asbury Theological Seminary where he received a Master of Divinity Degree. Shortly after graduation, Rick began working with various organizations and finally with The Mission Society and churches in the U.S. to establish and grow international missions at the church level. He also worked with churches abroad (Ukraine, Kenya, Brazil) to help equip leaders within local churches to better serve the community and their specific needs (clean water, poverty, etc.).

Rick was well known for his "brief" phone calls. At one point a few years back my wife texted me "1 hr. 47 min.!" My immediate reply was, "What is Rick calling about?" When you were engaged in conversation with Rick, you were well-engaged and for an extended period of time. Rick loved Cataloochee and his patrol family. In conversations with many patrollers since Rick's passing, I realize that he was very in tune with the trials in many of our lives and offered counseling and prayers. Not only was he present for us in our time of need, he continued to follow up after time had passed and others had moved on.

Thank you, Rick, for your influence on our lives and our patrol. You were a great friend to so many and had a true and honest heart. You are missed.

Senior patroller James Richard Roberts III, National Appointment #6318 is out of service.
Although gone, you will never be forgotten. Rest in peace our friend.
---
BOB MAHONEY
Beech Mountain Ski Patrol
April 16, 2016
On April 16, 2016, the Beech Mountain Ski Patrol lost Bob Mahoney, a respected and valuable member, to injuries received in an ATV accident while in West Virginia with three fellow patrollers.
Bob joined the National Ski Patrol in 1982 and became Patrol Rep. in 2005, holding that position until his untimely passing. He was a well-respected member of the automobile suppliers industry and had worked as Customer Quality Manager at GKN Driveline in Maiden, North Carolina for 29 years and retired in 2015. Bob spent much of his time outside of work lending a hand to countless friends and family. When asked what his plans were for retirement, Bob's response was, "retired HELL, I have more projects lined up than I will ever get done!!" Bob was always willing to help someone else, putting their needs ahead of his own.
Bob had an uncanny knack of being able to make things, fix things, and do things, even something he was not familiar with or had any knowledge of. Numerous times he was faced with a problem or issue and he always seemed to find a solution. When the Patrol needed to find a way to increase room for ski storage in the locker room, Bob designed and built a ceiling hung ski rack. He was instrumental and directed the renovation of the old Oz Museum at the top of the resort into an upper patrol station which, in the future, will be named in his memory. If a snowmobile was down, it was Bob who repaired it. If a toboggan needed repair, Bob took it home and fixed it. Very few weekends went by that he didn't have something to work on or do to make sure things operated smoothly and efficiently. We ALL depended on Bob.
Bob Mahoney never went at anything except 100% and he expected that out of those around him. There is not a member of the Beech Mountain Patrol that, at some time or another, did not receive direction, help, mentoring, or criticism from him, but he only wanted us to be the best and do it RIGHT and he never failed to give a person credit and praise when they improved or accomplished something. This is evidenced by the way he went about things while serving as the patrol's Training Officer and the overwhelming response at his memorial service.
Bob Mahoney was many things to many people. He was a loving husband, father, grandfather, friend, ski patroller, co-worker, and someone you could depend on. It didn't matter if it was a "blue-bird day", a rainy, soggy day, or a sub-freezing day in the mountains of North Carolina, you could find him there every weekend, patrolling. Bob loved patrolling and spending time there so much that he and his wife Teresa even built a log cabin there. It was also his wish that this remains be scattered down the slopes of Beech Mountain, a request that will be honored when winter returns and we celebrate Bob's life on his beloved mountain.
Bob Mahoney was a devout family man who is survived by his loving wife, Teresa, three sons, two daughters, five grandchildren, several nieces, nephews, cousins, and a multitude of friends, all of whom he cherished Everyone who knew Bob surely has their favorite Bob Mahoney story. When the time is right, on a cold and snowy night on Beech Mountain, fellow patrollers will sit down with a bottle of Wild Turkey 101 (Bob's choice), share those stories and remember our friend and fellow patroller. It is those memories that will 2016-2017 40 provide comfort to those whose lives he touched. The void created by his passing will never be filled, but those memories will last forever.
Going forward, there will be something missing at the Patrol's morning meetings, but there will also be a whistle blown and "Good Morning Bob" before it is started, just has it has been in years past.
---
LEROY F BAISDEN
The Homestead Ski Patrol
1940 - October 17, 2015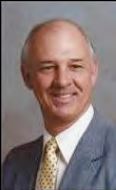 It is with great sadness that The Homestead Ski Patrol of Hot Springs, VA learned news of the passing of Leroy Baisden on October 17, 2015 after courageously battling multiple myeloma for a little over four years. Born in 1940, Leroy was a native of Hampton, VA. He was an active member of The Homestead Ski Patrol, earning his EMT certification as well as instructing CPR for the American Red Cross. He was a life-long blood donor believing it was his gift to the community. He was a Mason in good standing with the Nansemond Lodge #77 A.F. & A.M. and had been a member for 41 years. He served as Worshipful Master in 1983. His involvement with the Masonic Lodge also led to his participation in the Scottish Rite and Shriners. As a Shriner, he was a former member of the Khedive Corvettes as well as a driver transporting patients and their families to and from the Shriners Hospitals as a Roadrunner. He had a long and proud 32 year career in the pharmaceutical industry with Warner-Lambert which later became Parke-Davis, earning his Certified Medical Representative title as well as other accolades and career achievements. Even while battling cancer, nothing pleased him more than talking shop while discussing his medications and treatments with the doctors, nurses and staff.
He had a kind, loving and generous soul and will be sadly missed by his friends, including the "regulars, ski instructors and Patrollers at The Homestead. His pharmaceutical experience enhanced his skills as a dedicated Patroller. Leroy brightened every day he patrolled, most especially the cloudy and rainy ones. During his Patrol career he never failed to bring cheer and laughter to those he skied and patrolled with. His twenty-six years of cheerful, fun-loving Patrolling made his fellow Homestead Patrollers better by his presence and example.
---
STEVEN CARTER LEWIS
Bryce Mountain Ski Patrol
May 24, 1972 - September 6, 2015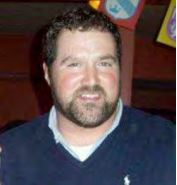 The members of the Bryce Mountain Ski Patrol family are sad to advise that we have lost a key member of our Patrol. Steven Carter Lewis, 43, of Bridgewater, passed away on Sunday, September 6, 2015 at Inova Fairfax Hospital. He is survived by his wife, Marnie and daughter Melanie ("Muffin"), his parents, his brother Neal, and sister, former Bryce Patroller, Allyn.
Carter was born in Richmond on May 24, 1972, and was a son of Bryce Patroller Steve Lewis and Claire Louise (Jalbert) Lewis of Glen Allen, VA.
Carter's father Steve joined our Patrol in 1974, so Carter was raised as part of our extended Bryce Patrol family. He was always helping others. Like his father, Carter was a long-time member of our Patrol at Bryce, serving for a time as our Patrol Director/Representative, and, at Senior OEC clinics and evals, serving up some of the best barbecue you ever ate (he carried the grill to the top of the mountain on the chairlift, and brought it back down in the toboggan - much to the surprise of the skiing public). He was also the big guy in the waders in the pond at Spring Pond Skimming, hauling the half-drowned skiers/snowboarders out of the drink and depositing them on the bank. An avid fly fisherman and outdoors man, when Carter wasn't on the mountain he spent much of his time on the Valley's streams and rivers. He connected with veterans through Project Healing Waters and was always available to help anyone in need. A gourmet chef, Carter shared his love by feeding people. Countless friendships were started and strengthened over the many meals he prepared. Carter had a great love for music and played multiple instruments.
By any measure a big part of the overall Bryce Patrol experience, he was a big guy with a big personality, a unique perspective and a sharp wit that was quick and irresistible - an unforgettable character.
Carter never met a person who was not a friend.
He will be sorely missed.
---
DIRK KRAUSE
Sugar Mountain Ski Patrol
January 21, 1963 - December 30, 2014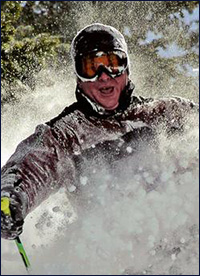 Dirk Joseph Krause, age 51, of Chase Hill Drive, Boone, passed away Tuesday, December 30, 2014, at his residence.
Dirk was born January 21, 1963, in Omaha, Nebraska, a son of the late Aloysius Raymond Krause and Janet Thelma Hunter Krause. He was a General Contractor, and a member of Saint Elizabeth Catholic Church.
Dirk was a courageous, selfless, kindhearted man who understood the value of hard work but also enjoyed the thrill of adventure. From the first snowfall to fireworks on the fourth of July, he found joy in the simple things. When once asked what he wanted to be when he grew up, he simply answered "a shepherd." What he didn't realize was that during the course of his life, he had already fulfilled that goal. Like a shepherd tending to his flock, he always sought to guide and mentor those around him. He embraced any opportunity to help those in need through a kind act, an encouraging word or a listening ear. But his greatest gift of all was his unconditional love - a love reflected through his children, his poetry and his extraordinary walk with God.
---
TED ASLUND
Wolf Laurel Ski Patrol
January 17, 1945 - September 21, 2014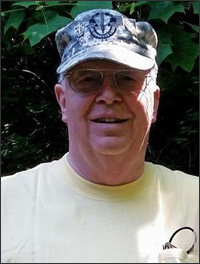 Theodore Darby Aslund age 69, of Alexander passed away Sunday September 21, 2014.
Mr. Aslund was born January 17, 1945 in Chester, SC. He was a U.S. Army Veteran and had served during the Vietnam War. Mr. Aslund was a former member of the Wolf Laurel Ski Patrol for eighteen years, he was an avid fisherman, and enjoyed spending time with his dogs. Mr. Aslund was currently serving as the Business Manager for SellEthics Marketing Group, Inc.
---
CATHERINE RILEY-HALL
Massanutten Ski Patrol
August 31, 1954 - August 15, 2014
Catherine Riley-Hall passed away suddenly on August 15, 2014, at the age of 59. She was born on August 31, 1954 in Chicago, Illinois. Catherine was the daughter of Robert Riley and Betty Allen.
Catherine attended Fenger High School in Dalton, Illinois, and graduated from Michigan Technological University where she received a degree in Recreational Forestry. She met her future husband, Kenneth Hall, at The Union Board Spring Fling Event at Mont Ripley Ski Area in Hancock, Michigan, where they began to share their love of skiing. After her graduation, Catherine accepted a position as a light house keeper at Copper Harbor. Kenneth and Catherine were married in 1977 in Durand, Michigan.
In 1978, after many moves, Catherine and Kenneth made their home in Centreville, Virginia. Catherine began her professional career with the Virginia Department of Transportation as a construction inspector. In July of 1978 Catherine accepted a position with Fairfax County in the Arborist Office, where she was known as the "Tree Lady." She stayed with Fairfax County as a management analyst with the Fairfax County Fire and Rescue Department.
In 1984, Catherine and Kenneth welcomed their daughter, Emily, into their busy home. In addition to being a mother, Catherine was active volunteering for the Fairfax Park Authority, her church, and numerous community organizations. She could not stay off the ski slopes, and in 1991 began volunteering as a ski patroler at Cherokee Ski Resort in Linden, Virginia. She loved skiing and teaching outdoor emergency care to others to at many resorts including Timberline, Massanutten, Canaan Valley and others for more than 20 years. She was called the "Queen of the Butterfly Bandage"
---
BOB LEAVENWORTH
Wintergreen Ski Patrol
December 12, 1934 - June 30, 2014

Virginia Beach - Robert Alan Leavenworth, 79, Captain USNR-Ret, died on June 30, 2014, after an eight month battle with cancer. Born on Dec. 12, 1934, in Concord, NH to Ammie Alice Coates Leavenworth Magliano (Hanover NH/Virginia Beach, VA) and Lester Stanley Levene Leavenworth (Chelsea MA/Virginia Beach, VA) both predeceased.
During the 30's and 40's, Bob enjoyed a nomadic youth as a camp chaser of heavy engineering projects or military bases. Settling in southern California after WWII, Bob graduated from Oxnard, CA high school, then attended one year at Stanford, before transferring to the University of Virginia (UVA) with an NROTC scholarship. At UVA, he was recognized by ETA KAPPA NU, TAU BETA PI, OMIRCRON DELTA KAPPA, Raven Society, Exec Dorm Counselor and NROTC unit XO. Graduating with a BEE degree and Ensign USN, Bob spent six months at Sandia Base NM in Elect & Nuclear Weapons training before moving on to NUCWEPTRACENPAC, Coronado CA. There he was in weapons training and one deployment aboard the USS Ranger (CVA-61) enroute from NORVA to Alameda CA.After active duty, Bob returned to graduate school at the University of Pennsylvania and received his MSEE Degree. He then joined IBM Federal Systems Division in Owego, NY in 1962, engaged in defense weapon system integration and development. He retired from Owego, NY in September 1995. While working for IBM, he was fortunate to be selected for The Modern Engineering Program at Syracuse University from Sept. 1974 May 1975. During his tenure with IBM, he was sent to Defense Weapon Systems Management Course held at the Air Force Institute of Technology in Dayton, Ohio. Concurrently he maintained an active role in the US Naval Reserves retiring in 1987 as a Captain USNR-R.
In the 1950's, Bob developed an enthusiasm for skiing which led him to join the National Ski Patrol from 1986 to the present. He patrolled at Greek Peak Resorts, in Cortland, NY and Wintergreen Resorts in Nellysford, Va. Additionally, he offered volunteer services for the Virginia Beach Community Response Team (VB CERT) and the Medical Reserve Corp (MRC) as a citizen's corps volunteer. After surviving a heart attack in 2006, he also became a volunteer for the Mended Hearts Int local chapter 233 providing comfort and support to other heart attack survivors.
---
TROY EUGENE "GENE" HEAD
Scaly Mountain Ski Patrol
January 11, 2014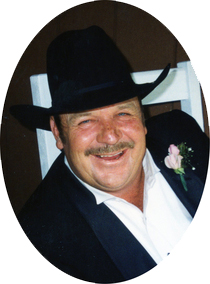 Gene was born in Scaly Mountain, North Carolina, the son of the John Dellon Head and Annie Dryman Head. He graduated from Rabun Gap School. Gene loved his family as well as hunting, and fishing. He had a heart for all people and never met a stranger. He was a farmer, real estate developer, owner/ Founder of Scaly Mountain Ski Area and served on the Bank Of Clayton, Board Of Directors for many years. He loved serving the Lord and was a member of Battle Branch Baptist Church and also attended Clayton Church Of God.
---
DR. DAVID ROBERT KILMER
Wintergreen Ski Patrol
May 29, 2013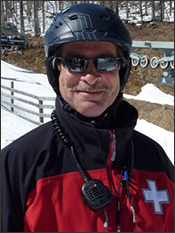 Few patrollers make as much impact on a patrol in their lifetime as David Kilmer did in his seven-year career. While battling a rare form of Leukemia (RARS-T and myeloid metaplasia) for the last five years, "Kilmer" became a legendary Wintergreen patroller.

David joined the Wintergreen Ski Patrol in 2006 following a remarkable and varied life in which he was an 82nd Airborne paratrooper, an Alaskan pipeline roughneck, a Crested Butte ski bum, and a physician for the USA Olympic Taekwondo Team. He was named the outstanding candidate in his rookie year, and in 2007 he became an OEC instructor, incorporating his emergency care experience and innate teaching gifts, with his broad and deep background in chiropractic medicine, nutrition, acupuncture and ART therapy.
In 2009 David achieved senior patroller status, and was subsequently named IOR "Papa Bear" for the 2010 and 2011 candidate classes. In 2012, he was named Wintergreen's patroller of the year. In the same year, he was named the Southern Division's OEC instructor of the year, and was awarded a Silver Merit Star as runner-up for national OEC instructor of the year. Perhaps his most indelible mark on the patrol is found in the Wintergreen Ski Patrol lexicon, as we now refer to running up a slope to reach an accident as "pulling a Kilmer."
David had a warm, engaging, and exuberant personality. He was compassionate, capable and driven, giving as much time and effort as he could to the patrol and his patients, even when he was weeks out from his last transfusion, struggling with a low red blood cell count. David also achieved legendary status in the kitchen, cooking popular patrol house meals for dozens, including his famous shrimp etouffee and paella.
As an avid and experienced mountain biker on the treacherous single track in the mountains near his Roanoke, VA home, David used his rides in his final years to measure and remind himself that he was winning his fight with cancer. Often putting distance on younger riders, David liked to remark that he was "crushing it." That line became the rallying cry for his final campaign against Leukemia. Kilmer's "Crush it!" drive supported David before and during his recovery from a potentially life-saving bone marrow transplant, while also signing up dozens of new marrow donors, and raising donor registry awareness throughout central Virginia.
As a lasting memorial to David, and in recognition of his extraordinary contributions to the Wintergreen Patrol, David's name will be permanently affixed to a locker that will be awarded each season to the previous year's outstanding candidate.
David was fond of the saying that life is not a dress rehearsal, and that's exactly how he lived. We will miss him terribly, and we will always be inspired by his example.
To learn more about the National Marrow Donor Program, visit www.bethematch.org
---
JUSTUS NATHAN BAIRD, III
Sapphire Valley Ski Patrol
February 8, 1943-April 21, 2013

Justus Baird died April 21, 2013, in Arlington, Virginia, from prostate cancer. He was preceded in death by his sister, Deborah Tilson Baird. He is survived by his sister, Barbara Baird of Harriman, Tennessee. He was born on February 8, 1943, to Dr. "Betty" Mary Elizabeth Tilson Baird Brown and Justus Nathan Baird, Jr. in St. Louis, Missouri. After graduating from the Castle Heights Military Academy High School (Lebanon, TN) in 1960, he went on to earn four degrees: B.S. Forestry with a swimming scholarship (U. Georgia at Athens, 1964), M.A. in Entomology including extensive work in central America (U. Kansas, 1968), Masters in Public Health (U. Texas, 1973), and PhD in Environmental Health (U. Texas, 1989). From 1968 to 1971 he was a captain in the US Army, Medical Service Corps, and served in Vietnam, protecting troops from infectious diseases. In his first career, Justus directed public health departments in Houston, San Antonio, and Milwaukee. In his second career, he worked as a board certified financial planner and ski patrol director. Throughout his life he pursued a number of passions: tracing his Scottish ancestry, barbershop singing, investing, sailboat racing, competitive masters swimming, and messing around with computers. His community advocacy included fighting for visitation rights of divorced fathers and improving local environmental planning. A voracious reader, Justus was known for his breadth of knowledge in a wide variety of topics and would threaten anyone who tried to dispose of his copious amounts of reading material. He shared his love of nature through his bountiful gardening, family camping trips, and timeless photography.
---
KERN JOHN HUNTER KERN "Jack"
Bryce Ski Patrol
Brigadier General United States Army, Retired
July 3, 2012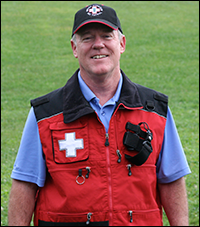 Brigadier General John Hunter Kern, United States Army, Retired, died unexpectedly, on Tuesday, July 3, 2012, at Inova Alexandria Hospital, Virginia, from complications following open heart surgery. The son of the late Colonel William Bentley Kern, USA, Retired, and the late Anne Nichol Kern, Jack was born in Kingston, Ontario, 16 March 1948, while his father was posted as an instructor to the Canadian Army Staff College. He traveled with his family throughout the world to Fort Monroe, Virginia, Carlisle Barracks, Pennsylvania, The Presidio of San Francisco, California, Fort Sheridan, Illinois, Paris, France, Fort Meade, Maryland, Hawaii, Algeria, Morocco, Israel, India, Egypt, Jordan, Thailand, Hong Kong, Japan, the Philippines, Singapore, and China. Jack was an ardent member of the Boy Scouts of America attaining Eagle Scout rank in 1964. He continued to serve the Scouts throughout his lifetime. Jack graduated from Groveton High School, Alexandria, Virginia in 1966, where he lettered in track and wrestling. He graduated from the Virginia Military Institute with a Bachelor of Arts degree in English and was commissioned an Infantry officer through the Army ROTC program in 1970. He entered U.S. Army active service in 1971, attending the Infantry Officers Basic Course at Fort Benning, Georgia, where he was the honor graduate, followed by the Basic Airborne and the Mortar Platoon Leaders Courses. Thereafter, he was assigned as training officer of a basic training company at Fort Dix, New Jersey. Upon completion, he was assigned to the 172nd Infantry Brigade, Fort Richardson, Alaska where he served in the 60th Infantry Regiment as a rifle platoon leader leading sovereignty patrols north of the Brooks Range, and as an infantry company executive officer. BG Kern left the active military in 1975 and continued his military career in the U.S. Army Reserve, where he commanded Company C, 1st Battalion, 11th Special Forces Group (Airborne). He later served as the Battalion S-3 in Newburgh, N.Y. He was a CAS-3 instructor at the 2070th USAR Forces School at Fort Belvoir, VA and then commanded the 1st Battalion, 11th Special Forces (Airborne) in New Windsor, NY. BG Kern served 18 years with Special Forces. During his tenure, he greatly improved the professionalism, proficiency, and combat readiness of these units, and led his Soldiers in several winter warfare exercises in the Norwegian Arctic. He joined the 352nd Civil Affairs Command in 1994 as Assistant G-4. He deployed to Bosnia-Herzegovina with the 352nd in 1996, serving as the Chief of Staff, Office of the High Representative, of the NATO Implementation Force's Combined Joint Military Civil Task Force in Sarajevo. This office was part of the Force deployed to implement the Dayton Accords to end the Bosnian Civil War. In 1998, he commanded the 4th Brigade (Combat Service Support), 80th Division (Institutional Training), Charleston, West Virginia. BG Kern returned to Special Operations as Commanding General, 352nd Civil Affairs Command in 1999. He deployed to Kabul, Afghanistan in 2001, where he directed efforts to restore a civil society and met regularly with President Hamid Karzai. Upon return to the United States, BG Kern participated in the planning effort for the liberation of Iraq. In 2003, he led the 352nd Civil Affairs Command in the invasion and liberation of Iraq and provided civil-military support to the Coalition reconstruction effort and the restoration of civil society in Iraq. BG Kern loved being a Soldier. Having served tours in Alaska, Norway, Bosnia, Afghanistan, and Iraq, BG Kern had a profound respect for the professional accomplishments, personal sacrifices, and courage of the men and women of the United States Army, both military and civilian. BG Kern was a graduate of the Infantry Basic and Advanced Courses, Civil Affairs Officer Advanced Course, Airborne, Jumpmaster, Special Forces, and Logistics Executive Development Courses, Command and General Staff College, and the Industrial College of the Armed Forces, Class of 1992. BG Kern's personal awards and decorations include the Legion of Merit, Bronze Star Medal, Defense Meritorious Service Medal, Meritorious Service Medal (4th Award), Joint Service Commendation Medal, Army Commendation Medal, Army Achievement Medal, Joint Meritorious Unit Award, Army Reserve Components Achievement Medal (7th Award), National Defense Service Medal (3rd Award), Armed Forces Expeditionary Medal (2nd Award), Armed Forces Service Medal, Armed Forces Reserve Medal with Ten Year Device-Gold (3rd Award), Armed Forces Reserve Medal and Mobilization (3rd Award), Army Service Ribbon, Overseas Service Ribbon, Army Reserve Components Overseas Training Ribbon (9thAward), North Atlantic Treaty Organization Medal, Expert Infantryman Badge, Master Parachutist Badge, Special Forces Tab, and Norwegian Armed Forces Parachutist Badge. He retired from the U.S. Army on November 11, 2003, having served his country for over 33 years. In addition his U.S. Army Reserve service, Jack worked for the Army in a civilian capacity beginning at Fort Dix, N.J. in 1975. He moved to the Washington, D.C. area in 1982 where he served as a senior member on the U.S. Army Staff at the Pentagon for 21 years. As the Chief of the Army's Equipping and Readiness Division, Office of the Deputy Chief of Staff for Logistics, he coordinated Army Equipment Readiness support efforts through major operations such as Panama, Desert Shield/Desert Storm, Haiti, Bosnia, Afghanistan, and Iraq. His civil service career culminated with the position of as the Chief of the U.S. Army's Prepositioning Stock Division, where he directed the Army's war reserve program that consisted of equipment and supplies stored around the world on land and afloat prepositioned in 14 countries and the United States of America and ships berthed in the Pacific and Indian Oceans. Upon retirement, Jack established Kern Consulting, LLC, a defense firm specializing in logistics management and post hostilities consulting. Jack loved life and lived it to the fullest. He was a consummate professional and took on any challenge that faced him. No matter what the difficulty, he never gave up. He always kept moving forward. He loved his family and friends, his country, and the United States Army. His passions were the Virginia Military Institute, the 11th Special Forces Group, U.S. Army Civil Affairs, and the Bryce Resort Ski Patrol. His hobbies included sailing his 43' ketch, "Civil Affair", patrolling with the Bryce Resort Ski Patrol, golfing for the ever elusive par, naval history, windsurfing and running marathons (completing 10 Marine Corps Marathons). He enjoyed a good steak, a great cigar, and Lagavulin single malt scotch. An outstanding leader, disciplined soldier, brilliant mentor, and a wonderful man of kindness, compassion, generosity, and fairness, Jack walked with faith and courage, a wake of goodwill behind him, always seeking and treading the right path. An extraordinary man...an extraordinary life... Jack Kern will be remembered.
---
LEWIS EUGENE BUCHANAN "Buck"
Wintergreen Ski Patrol
May 18, 1950-June 8,2012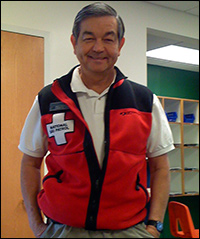 VIRGINIA - LTC (R) Lewis Eugene "Buck" Buchanan, the consummate warrior, was born on Johnson Air Force Base in Japan on May 18, 1950 and passed away on June 8, 2012. His parents, Lewis Earl Buchanan and Lilly Y. Buchanan, preceded him in death. Buck graduated from Itazuke High School in Japan in 1968, graduated summa cum laude from Chaminade College in Hawaii with a degree in business and earned his Master's in Public Administrator from the University of Missouri in Kansas City. Buck was interested in everything and maintained a lifelong pursuit of learning. Buck joined the Army in 1969 at age 19. He did his Basic Training at Fort Polk, Louisiana, and his warrant officer flight training at Fort Wolters, Texas, Fort Rucker, Alabama, and Fort Stewart, Georgia. He served a year in Vietnam with D. Troop, 3/5 Cavalry in 1970-71. This began a career of cavalry assignments, spanning tours in Fort Hood, Schofield Barracks, fort Rucker, fort Knox and Fulda (Germany). He took a direct commission from Chief Warrant Officer 3 to Captain in 1981, and in his subsequent assignments served tours with Special Operations (Delta), the Command and General Staff College at Fort Leavenworth, Training and Doctrine Command (TRADOC) at Fort Monroe, ROTC at the University of South Carolina, and 24th Infantry Division at Fort Jackson. Buck retired from the Army in July 2006 after 37 years of active duty and began his service as a Department of the Army Civilian with First Army Division East at Fort Meade, Maryland, in December 2006. His awards and decorations include the Master Army Aviator Badge, the Legion of Merit, Bronze Star, Meritorious Service Medal, Air Medal with V Device, Army Commendation Medal, Army Achievement Medal, Army Good Conduct Medal, National Defense Service Medal, Vietnam Service Medal, Global War on Terrorism Service Medal, Armed Forces Reserve Medal, Army Service Ribbon, Overseas Service Ribbon, Vietnamese Cross of Galantry and the Republic of Vietnam Campaign Medal. Buck enjoyed fishing, hunting, camping, scuba diving, cooking and especially snow skiing, serving over 20 years with the National Ski Patrol. He had a fondness for both the ocean and the mountains and was at home anywhere in the world.
---
BRUCE ESTRIDGE
Wolf Ridge Ski Patrol
May 4, 2012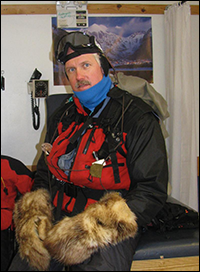 Bruce Estridge, 52, of Mars Hill, passed away unexpectedly on Friday, May 4, 2012, at his residence. Bruce became a patroller at Wolf Ridge in 2003. In 2004 he became an OEC instructor and had been instrumental in leading OEC courses and participating in refreshers ever since. His stations were never ordinary. He even built a lift tower out of a concrete form in order to make a scenario more realistic. It was not unusual for him to log well over 200 hours in a season, and Bruce won the first Lenoir Hartzler Most Valuable Patroller Memorial Award for top hours in the 2005/2006 season. He loved patrolling, and his ski patrol family. He was as honest as they come. He was always willing to lend a hand at anything; from putting up bamboo, to summer work days building a new warming hut, or doing building and equipment maintenance. He was a boy scout through and through, and was our own version of "McGyver"... if you needed it, he had it in his fanny pack, and if he couldn't fix it, it was unlikely anyone could! His familiar call to "Let's Spread The Red" was heard whenever there were too many gathering at the bottom of the hill, and he would be the first one back on the lift, no matter the weather or conditions. Bruce attended North Carolina State University and graduated from Western Carolina University with degrees in biology and environmental health. Bruce lived most of his life in Western North Carolina, the past twenty years in Mars Hill. He worked for the United States Post Office as a Rural Letter Carrier in Candler, NC. Bruce was a devoted husband and father; he adored his family and was so very proud of his children. Bruce was an avid outdoorsman, intrigued by God's creation and wonderment, seizing each and every day to the fullest. As a youth, Bruce was a very active member of Boy Scout Troop #8 of Asheville. He was an active member of the Flittermouse Grotto of the National Speleological Society and enjoyed leading caving tours and attending educational caving events. He also loved hiking, backpacking, fishing and studying the bible. He was a member of Biltmore Church of Christ in Asheville, NC.
---
ARCHIVE
In Memoriam: Eric B. DeGroat from SC Volume VI No. 1 - Jan 1977
In Memoriam: Stephen Newall from SC Volume XIV No. 4 - Sep 1985
In Memoriam: Chuck Latkoff from SC Volume XV No. 2 - Feb 1986
In Memoriam: Mary K. Twomey from SC Volume XVI, No. 3 - Jun 1987